Yoga Master - Nagesh
Nagesh (E-RYT200 with Yoga Alliance USA, Registry ID: 67820) is the Director of Yoga Trainings and the Lead teacher at Ajarya Yoga Academy

Nagesh is a deeply experienced and extensively qualified yoga practitioner who embodies and imparts the highest standards and ethics of training to his students.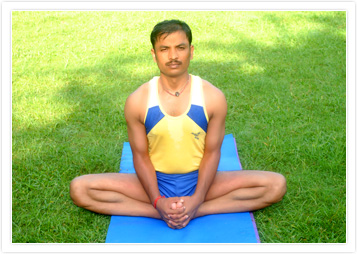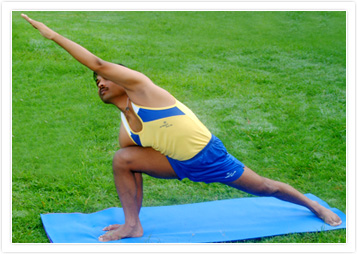 He has undergone among the most rigorous courses for yoga teacher training – that of the Ashram style training at the Bihar School of Yoga in Munger. During this time, he learnt the deep philosophies and practices that form the bedrock of this world famous school.
Understanding that Yoga is all about embracing a wholistic approach, he undertook to understand Vedanta through a Course at theYoga Vedanta Forest Academy, Divine Life Society Rishikesh, popularly referred to as Sivananda Yoga.
Likewise, his deepened interest in Yoga, fuelled his hunger to experience the different traditions and their teaching methodologies. Accordingly, he also studied Asthanga Yoga in Patanjala Asthanga Vinyasa Yoga Academy of Mysore.
Commensurate with a modern approach, Nagesh has been passionate about understanding the scientific basis for the yoga practices. Accordingly, he studied for and successfully completed his Masters degree in Yogic Sciences from the University of Mangalore, India besides a Certificate Course in Yogic Studies from Karnataka University, India.
With this rich background of learning, Nagesh has been determined to impart these rich teachings to the modern society at large. With this in mind, he has participated in several National Seminars and Conferences on Yoga and presented papers on the Applications of Yogic techniques in the management of psychosomatic diseases.
He has also conducted several corporate training sessions both in India and Overseas aimed at improving the lifestyle of the workforce.
Since 8 years, he has exclusively devoted himself to teaching in line with this passion.
Nagesh brings a most humane approach to teaching. With his special insight in understanding the special needs of each student, he brings a calming and encouraging approach that is so essential for effective learning. His students feel understood and respect him for his extremely compassionate approach.
Swami Atmajnananda Giri...
Born in Kerala, Swami Atmajnananda Giri had an urge to live with nature since a very early age. This natural urge led him to practice Naturopathy for over 3 years and he also undertook a study of Homeopathy and obtained a Diploma for the same. This only intensified his urge and he traveled for 4 years as a sanyasa mendicant undertaking study and trying to understand the deeper meaning of life.

His travels led him to study Yoga and Vedanta. Through his study he met his Guru Swami Sudhi Chaitanya who had a profound impact upon him. The urge of Sanyasa became so strong that he left home to travel first to Varanasi and then to the Himalayas to be among the great seers. This experience gave him the purpose of life which was to feel the totality of the Self.
He has now dedicated his whole life to see the concept of nature village succeed and flourish and lives simply at Rishikesh.
Ajarya Yoga Academy is fortunate to tap his immense knowledge of Vedanta and Bhagwad Gita for the benefit of our students.
Dr. Sumit Sharma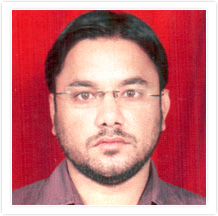 DR.SUMIT SHARMA is expert in the field of Physical Therapy and posture imbalance and sedentary life disorders.

He did his Masters of Physical Therapy in Musculoskeletal Disorders in Orthopedic Branch and diploma in Sports Medicine from West Bengal. He is also a certified Pilate's trainer from Indian Academy of Fitness Training Mangalore.

His simple and contemporary style of delivering deep and practical knowledge of Anatomy and Physiology endear him to his students.


At present He is working as a Head of Department at Nirmal Ashram Hospital Rishikesh and chief Physiotherapist at Shiva Cricket Academy Rishikesh.He did his Certificate in Manual Therapy from Capri Institute New Delhi under the guidance of Dr. DEEPAK KUMAR the only Accredited MULLIGAN THERAPY TEACHER in INDIA.
He has tremendous experience orthopedics surgeries rehabilitation programme.He dealt more than 500 cases of orthopedic disorders and postural disorders.
He is currently pursuing M.A.(YOG and ALTERNATIVE THERAPIES) from HEMWATI NANDAN BAHUGUNA GARHWAL UNIVERSITY SRINAGAR (UTTARAKHAND).
Praveen Kumar K...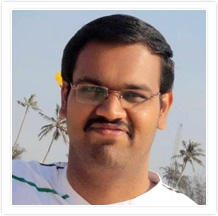 Praveen Kumar K, was initiated into spiritual studies at the age of 16 through his uncle. He had a deep interest in Vedanta Philosophy. He completed his Masters in Yogic Science with a specialization in Yoga Therapy from Mangalore University, Karnataka, India. He worked at Bhat's International Institute of Holistic Health under well known eminent professor of Yoga, Dr. K. Krishna Bhat.

Currently, he is pursuing Ph.D in Yogic Science at Mangalore University, Mangalagangothri, Karnataka, India

He has treated various disorders/diseases like Obesity/Overweight, Back-ache, Migraine Head-ache, Sinusitis, Osteo –Arthritis, Irregular menses, Insomnia, Spondilytis, Constipation, Liver Scerosis, Diabetes, Bronchial Asthma.

He has written a dissertation entitled "A study on the effect of Yoga therapy on high blood sugar with Overweight" at Corporation Bank, Mangalore, a leading bank in India.
He has taught subjects including Patanjala Yoga Sutra, Hathapradeepika, Yoga Rahasya, Gheranda Samhita, Bhagavad geeta and Vedanta sara. Apart from this, he has played a key role in Organizing a National Conference on Yoga therapy, International Workshop on Yogic Science for Koreans.
Two of Praveen's papers have been published in the international journals. Incidentally, he has also completed his Masters in Materials Science with specialization in Nano-technology.
Dr. E. AMARAVATHI :-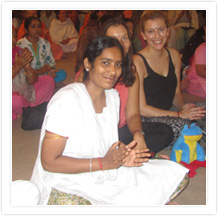 Dr. E. AMARAVATHI, is an accomplished yoga therapist and a modern Guru, who has relentlessly pursued integrating scientific and medical approaches with yoga therapy.

She is a Masters in Physiotherapy with specialization in Cardiovascular and Pulmonary Disorders. She has tremendous expertise in ICU Rehabilitation, Physiotherapy applications in various conditions and Therapeutic Yoga. She has dealt with more than 900 cases of Cardiovascular and respiratory diseases and disorders and more than 1000 orthopedic and more than 400 lifestyle disorder cases.


She has demonstrated a keen teaching acumen and has worked as an Assistant Professor, Physiotherapy & Yoga Therapy Consultant, S-VYASA, Bangalore. She has trained hundreds of students in Physiotherapy, MD (Yoga and Rehabilitation) and Bachelors in Naturopathy and Yogic Sciences (BNYS) courses.
In addition, her administrative skills have led her to coordinate various programs under the Division of Life Sciences, S-VYASA such as Bachelors in Naturopathy and Yogic Sciences (BNYS), MD, PhD and PGDYT
She is currently pursuing her PhD in Yoga from S-VYASA, Bangalore, Karnataka.