Ajarya Scholarship Program
Ajarya announces it scholarship program for its
200 hour Teacher Training Program (Yoga Alliance Registered) in the Ashtanga Vinyasa Style.
Program Features:
Open to a maximum of 1 student per batch of the 200 hour Ashtanga Yoga Teacher Training Program
Awarded to a passionate and experienced practitioner of Yoga
Scholarship provides for full participation in the TTC with 100% waiver of tuition fee
Eligibility:
Participants must meet the prerequisites of eligibility as outlined under our program details
Participants would also be required to provide:
(a) 5 photographs of themselves in suitable yoga postures
(b) (optional) a video clip of themselves showing the flow of any asana sequence
(c) An essay on a Yoga topic that will be provided by the Academy
The scholarship would be awarded based on the evaluation of the above, upto a maximum of one candidate per batch.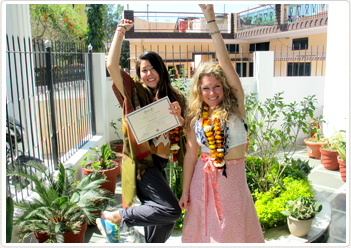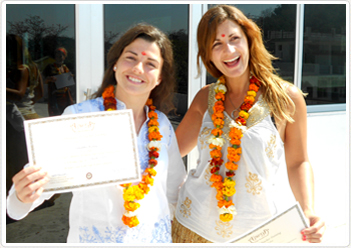 Methodology:
You are first required to apply for admission through the normal application process by filling out the Teacher Training Application Form.
Please indicate your interest in the Scholarship Program in the "Other Comments" box in the application form.
If your application for admission is accepted, you have a choice to either pay your reservation deposit upfront OR to withhold paying of your deposit.
Please Note:
(a) By paying your deposit, you guarantee yourself a spot in the course. If you do not pay your deposit, your place in the course cannot be guaranteed as reservation is on a first in basis.
(b) If you pay your deposit and are later awarded the scholarship, then your deposit amount will be refunded to you. If you are not awarded the scholarship, there will be no refund even if you decide to withdraw from the course.
Begin your preparation of photographs / video / essay as outlined in Eligibility Section above.
The essay topic for evaluation is – "The Relevance & Application of Yoga for the Social Betterment of Society"
Submit all of these to our email address (used for communicating your admission acceptance) stating your name and batch applied for clearly.
We must receive your submissions at least 45 days prior to course start date.
You will be communicated the result 30 days before the course start date.
Submissions (including the winning Essay) of the successful candidate will also be put up on the website for display.
If you have any further questions related to this program, please submit the same through our
Contact Form
If you are clear and would like to apply for our Teacher Training Program, go to our
application form.