Studying Yoga in India
Yoga took birth in India centuries ago and to this date India has traditionally been regarded as the citadel of Yoga learning.
As the benefits of Yoga are being scientifically validated every day, yoga has gained popularity in other nations of the World including the West.
But yoga has only taken baby steps in the West so far. It is for this reason that Yoga is mainly perceived for its physical fitness aspect as opposed to its wholesome benefits.
Looking at Yoga as purely a physical exercise is actually demeaning this great science.
In this scenario, it is strongly suggested that one who wants to study Yoga, makes it a point to do so by learning it at the source – India where the yoga knowledge and tradition flourishes in its wholesomeness.
Yoga study In India will touch upon not only the physical part – the Asanas but also the deep rooted philosophy, and mental (psychic) practices that are seamlessly intertwined to get the most out of the physical ones and vice versa.
Yoga is a consummate way of life and that can be best appreciated and imbibed when one learns yoga in India.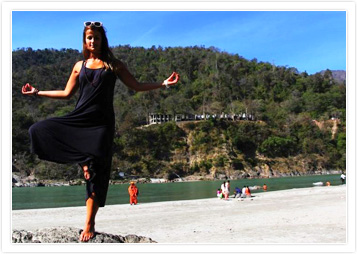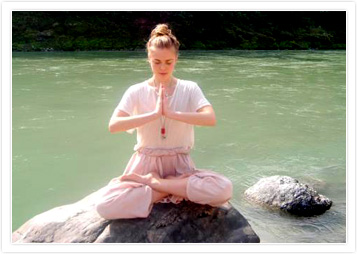 This rich yoga tradition of India has also resulted in several yoga aspirants who have mastered scriptures, techniques and practices as passed on through generations.
In the true tradition of Yoga, these young masters are involved in the further dissemination of this science through informal Yoga schools set up in India for this purpose.
In such a situation, with the world shrinking to a size where we can reach almost anywhere within a day or two, it is a great opportunity for sincere students anywhere in the World to experience this purist Yoga learning at the source.
Moreover, in addition to the purity, learning Yoga in India is still far more economical than almost anywhere else. The living costs are also far lower, making for an opportunity to "live and learn Yoga".
To sum up the
great advantages of learning Yoga in India
are:
Availability of quality teaching
A healthy ecosystem of Yoga learning
Economical learning and tuition
Low living costs, making the whole process extremely affordable
The Western Influence and its benefits to Yoga Teaching
The West with its emphasis on formal systems and standardization has had a positive effect on yoga teaching.
With the advent of organizations such as Yoga Alliance, traditional yoga teaching has taken over a new form; a form where rich knowledge has been blended with structured learning.
This structured mechanism has helped devise formal teacher training programs of 200 hours, 4 week durations, which enable students to get a healthy capsule of learning, sufficient for them to further their own practice as well as to teach Yoga in their own communities.
These 200 hour Yoga Teacher Training Programs are helping in no small measure to churn out young teachers who can go back to the West and propagate this science without losing its purity.
Ajarya Yoga Academy's
Yoga Teacher Training in India
incorporates this philosophy through its Yoga Alliance Registered status.
Through these 1-month long residential programs at Ajarya, you can experience the best of yoga learning in the traditional environment and at economical costs, yet in a manner that blends seamlessly with the Western Cultural perspective of learning.
For any sincere yoga student, undergoing this yoga learning in India is an invaluable experience that will pave the way for individual growth in Yoga.