Dr. K. Krishna Sharma: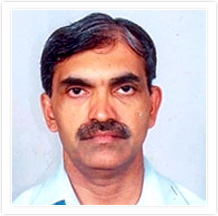 Dr. K. Krishna Sharma: is a senior Yoga scholar and the Chairman of the Board of Studies (BOS) at Ajarya Yoga Academy

He is an extremely learned Yoga therapist having several Research Publications to his credit and having a practical experience of treating over 15,000 patients in areas as diverse as Hypertension, Digestive disorders, Hyperacidity, Sleep disorders, Asthma, Diabetic Mellitus, Back ache, Spondilitis constipation, Obesity etc.


Dr. Krishna Sharma brings with him an
exhaustive teaching experience
of over 30 years in areas of Yogic Science and Yoga therapy besides Sanskrit which forms the foundation of Yogic texts. He s associated with the Department of Human Consciousness and Yogic Sciences at Mangalore University in India. He has presented
several papers
on Yoga therapy, Yogic Sciences as well as on the correlation of Yoga to Sport.
He is an active participant in Seminars and Workshops on Yoga as well as a life member of several Yoga Associations across the country.
Dr. HR Nagendra :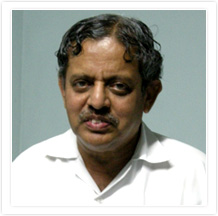 Dr HR Nagendra, fondly called Guruji, by scientists and spiritual masters alike, has a doctorate in Mechanical Engineering, PhD from IISc, a world-renowned premier science institute in India and the world. Dr Hongasandra Rama Rao Nagendra worked in NASA Marshall Space Flight Centre, USA as Post-Doctoral Research Associate in 1971. He then returned to India and joined the Vivekananda Kendra Movement in 1975 to pursue what he sometimes describes as 'human engineering as against mechanical engineering'. Since, he has been pioneering the efforts at validation of the age-old science of Yoga using modern scientific methodology.


Under his guidance, VYASA has published more than 250 research publications in standard, indexed, peer-reviewed journals. He himself has authored and co-authored more than 80 papers in yoga.
Dr Nagendra came under the tutelage of Eknath ji Ranade, the great visionary who was instrumental in the development of the Vivekananda Kendra Movement at Kanyakumari. Under the guidance of Eknath ji, Guruji visited leading schools of yoga to study deeply various yoga traditions existing in India. This helped develop the Integrated Yoga Modules for Therapy and Total Personality Development. Along with Eknath ji, Dr Nagendra has been influenced greatly by Swami Vivekananda.
Dr Nagendra has been the guiding force behind the Vivekananda Yoga Anusandhana Samsthana, a movement which has been an offshoot of the Vivekananda Kendra Movement. The VYASA Movement has been headquartered at Jigani near Bangalore in a serene, bountiful campus called Prashanti Kutiram, the Abode of Peace. VYASA has also given birth to Swami Vivekananda Yoga Anusandhana Samsthana (S-VYASA) Yoga University, a University declared deemed-to-be by the University Grants Commission under Section 3 of UGC Act, 1956. VYASA also has a publication wing called the Swami Vivekananda Yoga Prakashana (SVYP).
The integrated modules are seen incorporated in the daily schedule of Prashanti Kutiram follow a curriculum based on Swami Vivekananda's Four Streams of Yoga – Raja, Karma, Bhakti and Jnana. The campus schedules is based on Bhagawad Gita.
Dr HR Nagendra is the Chancellor, S-VYASA, President, VYASA, President, SVYP, Director, Vice-Chair of Board, CYAI along with a number of other positions in various organisations. He has been awarded Distinguished IISc Alumnus Award.
Dr HR Nagendra will guide the research dimensions at Ajarya Yoga Academy.
Sri Krzysztof Stec :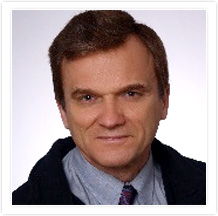 Sri Krzysztof Stec was born on March 22nd, 1953 at Warsaw, Poland. He holds Polish and American citizenship. He has 12 publications included research papers in indexed, peer-reviewed journals as well an exclusive book called Dynamic Suryanamaskara, a thoroughly-researched and validated yoga routine. For the first time, Krzysztof Stec heard about yoga in 1968 from his maternal uncle, who is a monk at the ancient Benedictine Monastery near Krakow, Poland. In 1976 he completed yearlong yoga training at Kaivalyadhama, a renowned yoga institute in Lonavla, India. Over the years he had a chance to meet and practice with many well-known yoga masters and saints of India.


Most recently he has completed a master degree in physical education with specialization in yoga at Banaras Hindu University (2009), Varanasi. He registered his doctoral synopsis on November 13, 2009 and is a research scholar at the University of Rajasthan, Jaipur. Currently he is completing his Ph.D. at Warsaw University of Physical Education in Poland. He has presented several well-received papers on yogic techniques at international conferences in Poland, India and USA.
Stec himself practices at least a few hundred rounds of Suryanamaskars everyday and at times does 1008 rounds too. To view the complete profile of Sri Krzysztof Stec,
Swami Yoganand :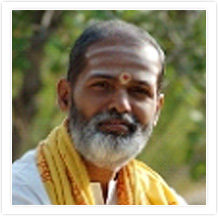 The founder of Shri Krishna Yogashram, Guruji Dr. Basavaraj Sangappa Hadagali (Swami Yoganand) is one of the eminent yogic experts, who has splendid experience on yoga and alternative treatments.

Born in the state of Karnataka, he learned yoga as a young child from his father. He continued his practice of yoga, meditation and study of the world's spiritual traditions. His love for yoga and healing led him to invest most of the proceeds from his teachings into the development of an Ashram, which has grown substantially in his teaching career of 40 years.


He has traveled widely through the length and breadth of the country over the last 40 years and conducted over 400 yogic congregations through which about 1 million people have been directly affected.
His yoga camps provide a meaningful effect of yoga on people, for their problems relating to ophthalmic, Asthma, Diabetes and any psycho related ailments. People have got tolerable remedies from almost all camps. He also organizes special camps, workshops, symposia and counseling centers from which people suffering from AIDS and Cancer have gained emotional courage to sustain their life.
His love for healing through Ayurveda and associated herbs combined with Yoga & Meditation techniques have had a profound impact upon the healing of many diseases.
His Social concern and services backed by extensive knowledge – both practical and study – has led to several awards coming his way such as the Yoga Vidyaratna and the Abhinava Patanjali, besides many others.
Ajarya Yoga Academy feels truly privileged to have such an exalted Yoga Guru as part of its advisory board.
Dr. N Ramesh Rao :
Dr N Ramesh Rao was born in Bangalore, Karnataka, India. Dr Rao has studied
Homeopathy, Ayurveda, Dhanvantry, Colour Therapy, Magneto-therapy, Gemmology, Suzok Therapy, Acupressure, Pranic healing, Reiki, Naturopathy, Parashara Astrology, Nadi Astrology, K.P.System Astrology, Vedic astrology, Astromedicine and Yoga.
As a professional, Dr Rao is serving as Assistant Director, RPES, Dept. of AH&VS, Hebbal, Bangalore-560 024 Govt.of Karnataka
He has carried out a research on Biological regulations experimental studies related to the BT viral cell culture, NCD virus culture, HS bacterial culture, Clostridium chevoie bacterial culture, and PPR vaccination in small ruminants (Sheep & Goat) Rahukala vaccination in sheep. All experiments conducted under different time slots of the day and week & special research carried out on effect of solar eclipse.
Dr Rao's forecast and horoscope-correction are extraordinary and all his friends and contacts vouch for his systematic, scientific explanation for all his forecasts.
He has published five papers on Astrology in standard, indexed, peer-reviewed journals. He guides the Vedic Astrology Department at Ajarya Yoga Academy.
Dr. Kamakhya Kumar :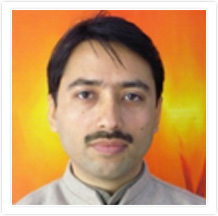 Dr. Kamakhya Kumar : is a senior Yoga scholar (Ph.D) and senior Yoga Lecturer for over 10 years.

He has extensive Research Experience including the application of yoga as a therapy aid in a research project - "Effect of Yogic Practices on Cardiac, Autonomic and Metabolic Parameters in patients of Coronary artery Diseases". His tremendous experience has led him to supervise Research as a Guide across 3 universities in India.


Besides this he has coordinated various
training programs and workshops
for over 9 years including Yoga training programs for School teachers, Continuing Medical Education (CME) programs and Yoga Awareness programs. He has varied
administrative and organizational experience
through various posts including the Chairman of the Indian Association of Yoga, among several others. He is also the
Chief Editor
of the International Journal of Yoga and Allied Sciences.
He has also
authored several books and research publications,
in the subjects of Yoga Education, Yoga Therapy and Yoga Psychology. He has over 10 research publications to his credit establishing his eminence as a Yoga scholar and researcher.